The Brief: The 2019 Buffalo Bills are coming off a season in which they shocked the NFL and made the playoffs. Can they do it again or will we be sharing Bills memes documenting the team's losing ways?
DEEP DIVE
Will Buffalo leave a mark on the NFL this season or be overshadowed by the Bills memes mocking a player who never actually played for the team?
The Buffalo Bills have an undeniably great defense. It's their offense that is questionable.
Let's first talk about the players that are on the team.
Josh Allen is the Bills' strong-armed, second-year QB who can huck it downfield, but has very little accuracy.
Seriously, who was he throwing this ball to?
JOSH ALLEN EVERYONE pic.twitter.com/S6Cv7RmIqo

— Sean Wagner-McGough (@seanjwagner) December 23, 2018
Frank Gore is in his 15th year in the league, defying the notion that RBs can't play in the NFL beyond the age of 30.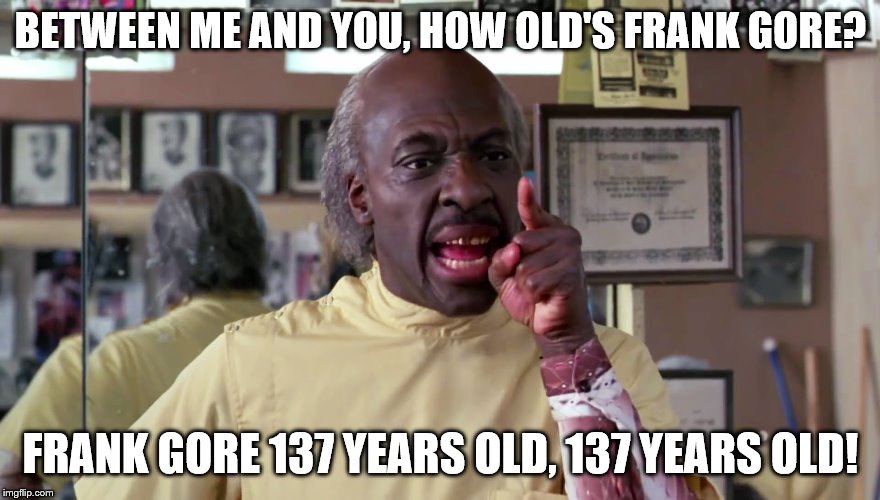 Jokes aside, props to Frank Gore who outworks everyone else to stay competitive on the gridiron.
Frank Gore is one of the hardest workers in NFL history.Overcame:◻️ Severe learning disability◻️ Two torn ACLs in 18…

Posted by NFL Memes on Thursday, May 23, 2019
Bills fans aren't really sure what to make of the team. Some weeks, they look like they might lose to the tanking Miami Dolphins. Others, the Bills look like they might make it back to the playoffs again.
BILLS!!!!!!!!!! pic.twitter.com/BKRdQNpFKe

— (((Harry Enten))) (@ForecasterEnten) September 8, 2019
Antonio Brown to the Bills is the Trade That Never Was
On the evening of March 7th, 2019, it was reported that a trade of Antonio Brown from the Pittsburgh Steelers to the Bills was imminent.
Sources: The #Steelers are closing in on a deal to send star WR Antonio Brown to the Buffalo #Bills. There it is.

— Ian Rapoport (@RapSheet) March 8, 2019
By the following morning, it became clear that it might not be happening at all.
.@AB84 isn't having it pic.twitter.com/A8Lnl3aNj4

— Bleacher Report (@BleacherReport) March 8, 2019
Brown truly wasn't having any of running down errant throws from Josh Allen.
Antonio Brown when his agent tells him he's going to the Buffalo Bills pic.twitter.com/RgeE5jphHp

— Complex Sports (@ComplexSports) March 8, 2019
Bills memes were certain it would have looked a lot like this…
Josh Allen throwing to Antonio Brown pic.twitter.com/N9qp0SdUVi

— Warm Boy Kof (@Kofie) March 8, 2019
Ultimately, AB was traded to the Oakland Raiders (and then released and signed by the New England Patriots and released again). That didn't stop Bills memes from having a field day with this trade that never came to fruition.
Jamal Adams, of the Bills' rival New York Jets, was tickled by the situation.
— Jamal Adams (@TheAdamsEra) March 8, 2019
When a player does a short stint with a team, it's often said they had a cup of coffee with them. AB didn't even get to grind the beans with the Bills.
Recap of Antonio Brown's tenure with the Bills: pic.twitter.com/s2bxaDzfcU

— Pick Six Podcast (@picksixpod) March 8, 2019
Some fans got a bit slap-happy over the mere idea of AB on their team.
i really thought the bills were getting antonio brown pic.twitter.com/R0aYH3d4OS

— Ryan Mura (@RyanMura) March 8, 2019
T-shirts were even made to commemorate the trade that never was.
On March 7, 2019, the entire world believed AB was traded to Buffalo. Never forget.

🔥👕 available only at:https://t.co/1dpP8yYFwI pic.twitter.com/XvrYvgwfaZ

— RotoWear (@RotoWear) March 8, 2019