The Brief: 'Tis the season to be jolly, so enjoy these 2020 Christmas memes.
DEEP DIVE
We certainly need some holiday cheer this year after a disastrous 2020. Here are some of the most amusing (and even controversial) Christmas memes circling the net this year.
🎅 🎄 Christmas Meme from memes
A Christmas tradition is Elf On The Shelf memes. Well, celebs put their own twist on it this year, photoshopping a photo of one celeb on another. The gag is their names rhyme. Garcelle Beauvais appeared to have started it all when she shared a picture with a tiny version of herself perched on Pharrell's shoulder.
View this post on Instagram
Inspired by Beauvais, Elizabeth Banks joined in on the trend, with "Hanks on Banks."
View this post on Instagram
Here is "Sean Penn on Jenn."
View this post on Instagram
Here's a spin with inanimate objects.
View this post on Instagram
And, animals!
This TikTok gave Elf a different kind of shelf, if you know what I mean.
Some of our favorite meme formats are getting the holiday treatment, too.
A Communist Bugs Bunny meme:
A "No Nut November" meme:
This is my first Christmas meme. I hope you like it. from dankmemes
A Mariah Carey Christmas meme: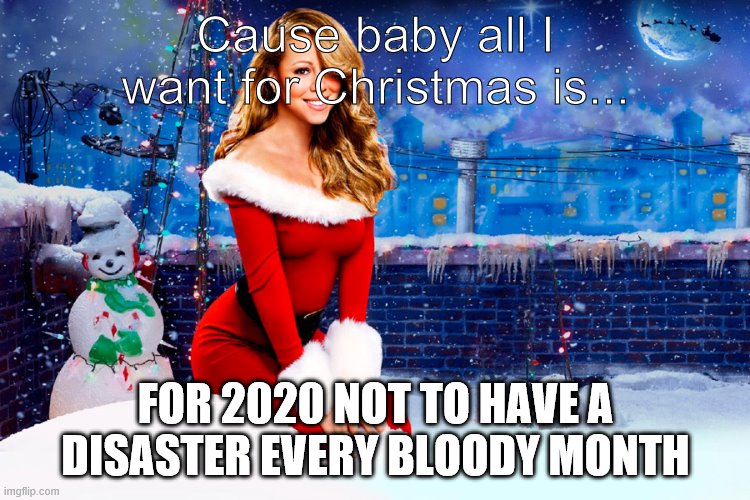 A Star Wars meme:
I HATE YOU! from PrequelMemes
This one is for those who aren't ready to learn the truth about Old Saint Nick:
For the naughty list:
Oh hey it's December now we can make Christmas memes! from memes
This one is a bit risqué.
Christmas meme! from memes
And, we can't finish this piece off without a Rudolph meme.
View this post on Instagram